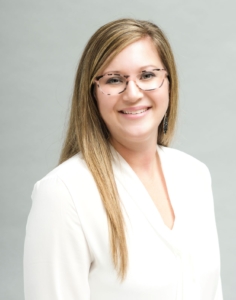 In today's Provider Spotlight we recognize Crystal Evans, FNP-C!
Outside of her career, Crystal says that she really could be the next Pioneer Woman! She loves to cook and bake, but… needs someone else to do the dishes. In addition to her cooking talents, she shared, "We are a rodeo family. My oldest daughter and I barrel race competitively, my youngest daughter rides sheep in the rodeo. We enjoy life on the farm raising Highland Cattle."
Her favorite thing about being part of the A Woman's View team is "caring for women, of course, and the variety of services we have to offer for women's healthcare under one roof, it makes for great continuity of care."
Crystal always knew she wanted to be in healthcare. As for the women's care specialty, specifically, she was cross trained as a surgical tech in Labor & Delivery the year after she graduated high school, and she's had a passion for women's healthcare ever since. "Having those experiences at a very early age," she explained, "made me eager to learn and grow in this specialty."
Thank you for sharing with us today, Crystal!